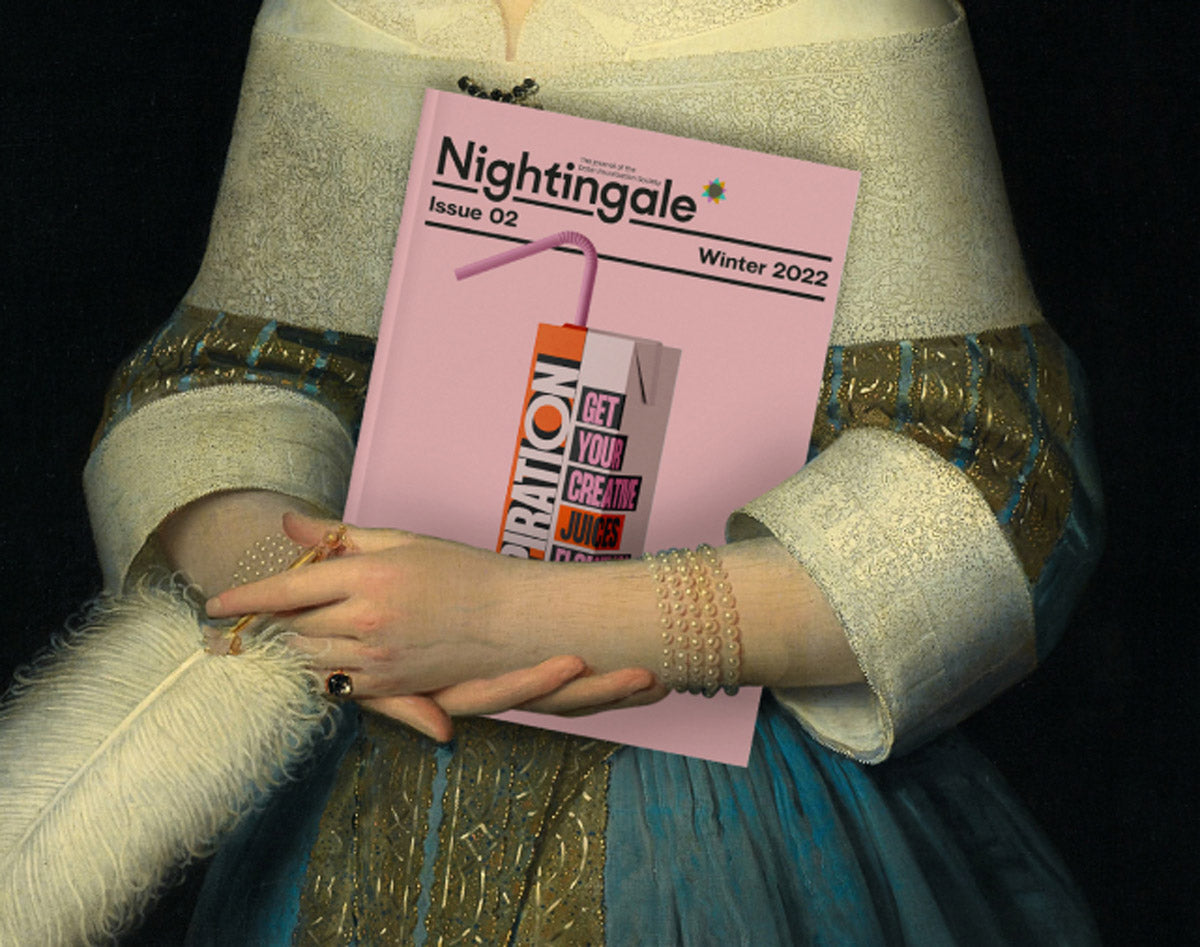 What is Nightingale Magazine?
Nightingale Magazine is the biannual print edition of Nightingale, the Journal of the Data Visualization Society.
It is filled with dataviz inspiration, exclusive print content, and resources curated to help you stay up to date on the latest in dataviz—a true collectible community celebration.
Subscribe to save
Get two issues each year of Nightingale Magazine, the collectible celebration of all things dataviz!
Subscribe to get the discounted price, and never miss an issue!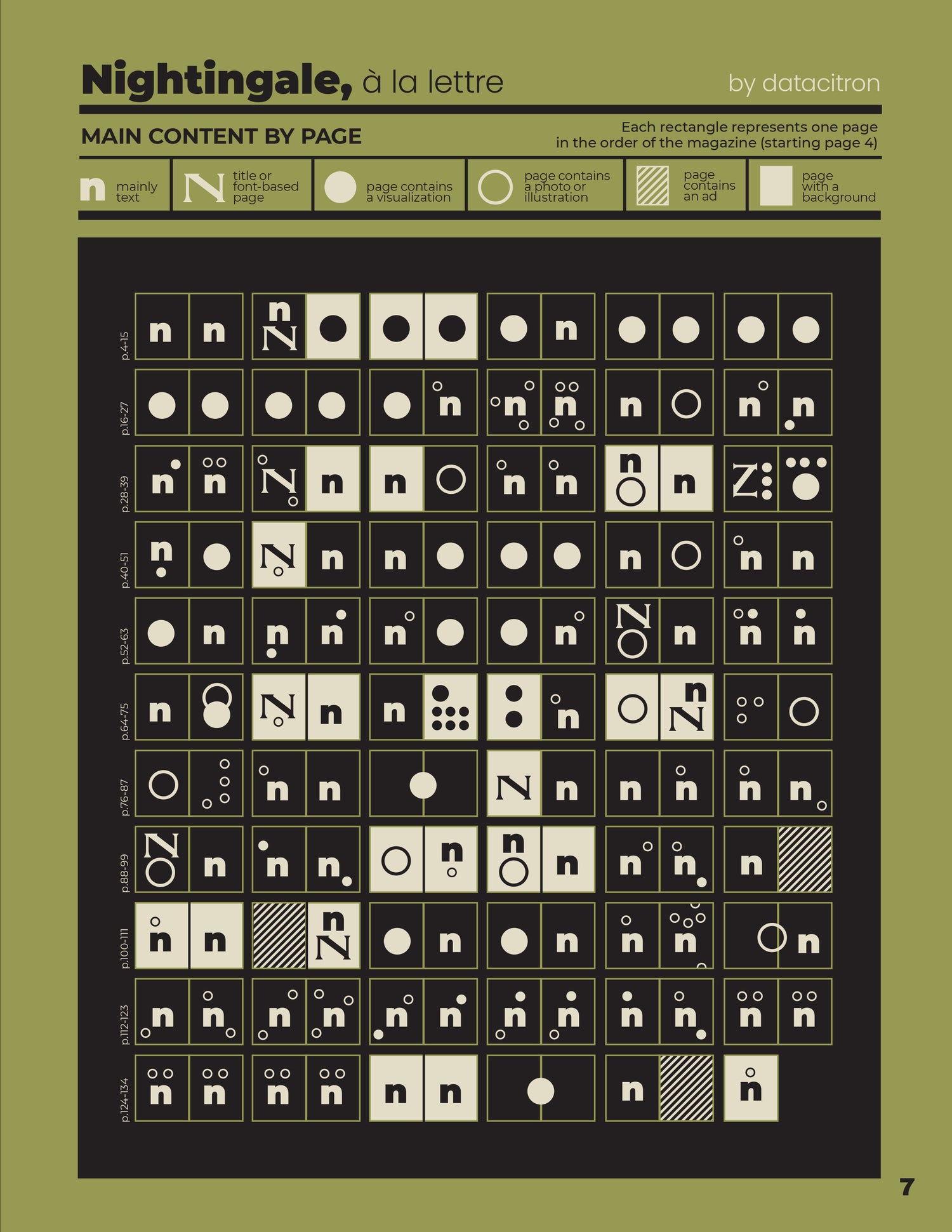 More than a magazine
We embrace "idea evangelism"—by providing a greater reach for the ideas and voices of our community, Nightingale increases their recognition and helps lead to new opportunities.
By supporting Nightingale, you are supporting the dataviz community.
Want to amplify your own ideas? Write for us!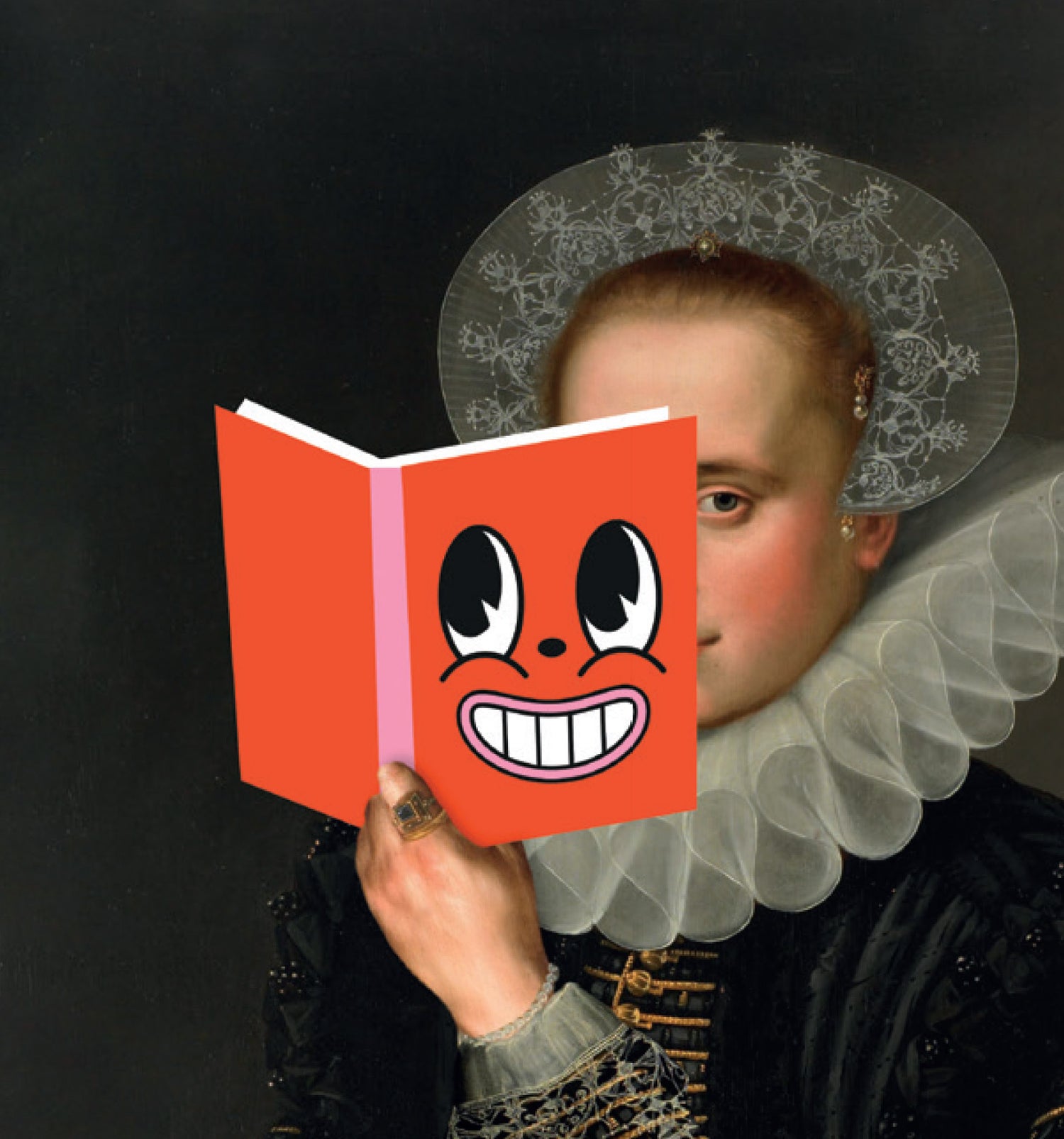 Expand your horizons
Get access to exclusive content you won't find anywhere else! Each issue of Nightingale Magazine is curated to reflect the dataviz industry as it is today. We take a bold, global lens to ideas in dataviz and information design, sharing articles from old-time pros and newcomers alike and from writers all around the world.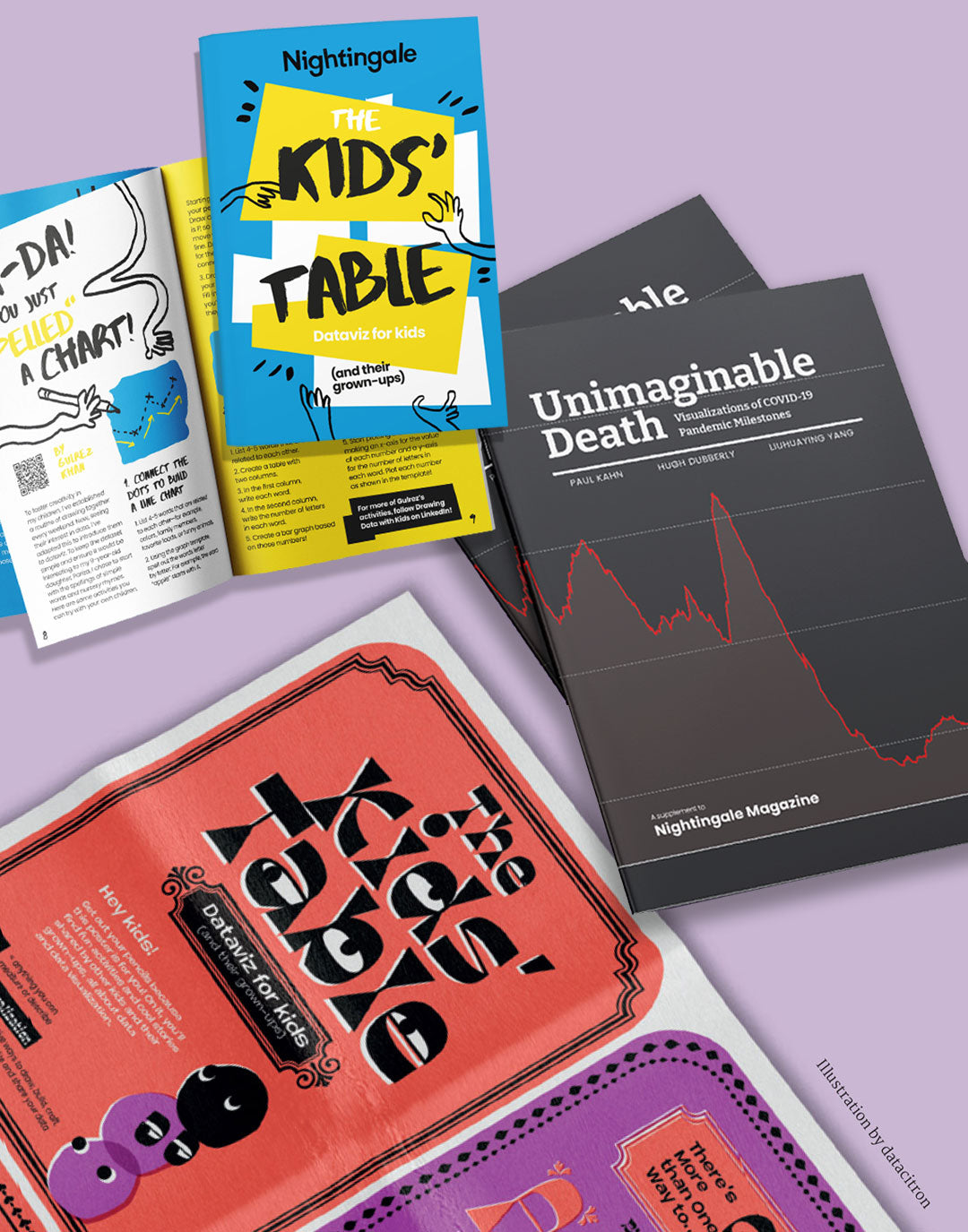 Surprises galore
Sometimes, there's just too much to say...
Nightingale Magazine occasionally comes with supplements, such as our kids' section The Kids' Table, folding posters, or even fully realized booklets like Unimaginable Death: Visualizations of COVID-19 Pandemic Milestones.