About Nightingale
Nightingale is the journal of the Data Visualization Society (DVS). We reflect the mission of the DVS to "foster a community where every member benefits from resources that support growth, refinement, and expansion of data visualization knowledge, regardless of expertise level."
Our goal is to share the incredible wealth of knowledge from our community. Through our website and print magazine, we feature high-quality articles covering the many topics of data visualization—including history, data humanism, how-to, best practices, book reviews and much, much more. 
Nightingale Magazine is specifically curated to showcase some of the best, most intriguing work in our industry. Each issue is a thematic collection of high-quality content for you to slow down and savor. It's a collectible community celebration—a piece of history, an archive, a physical resource you can turn to again and again.
Like the DVS, Nightingale is a mostly volunteer-run organization. Your purchase allows us to continue to provide high-quality content online and in print. 
Stay in touch with our biweekly newsletter The 'Gale! Sign up through your DVS member profile.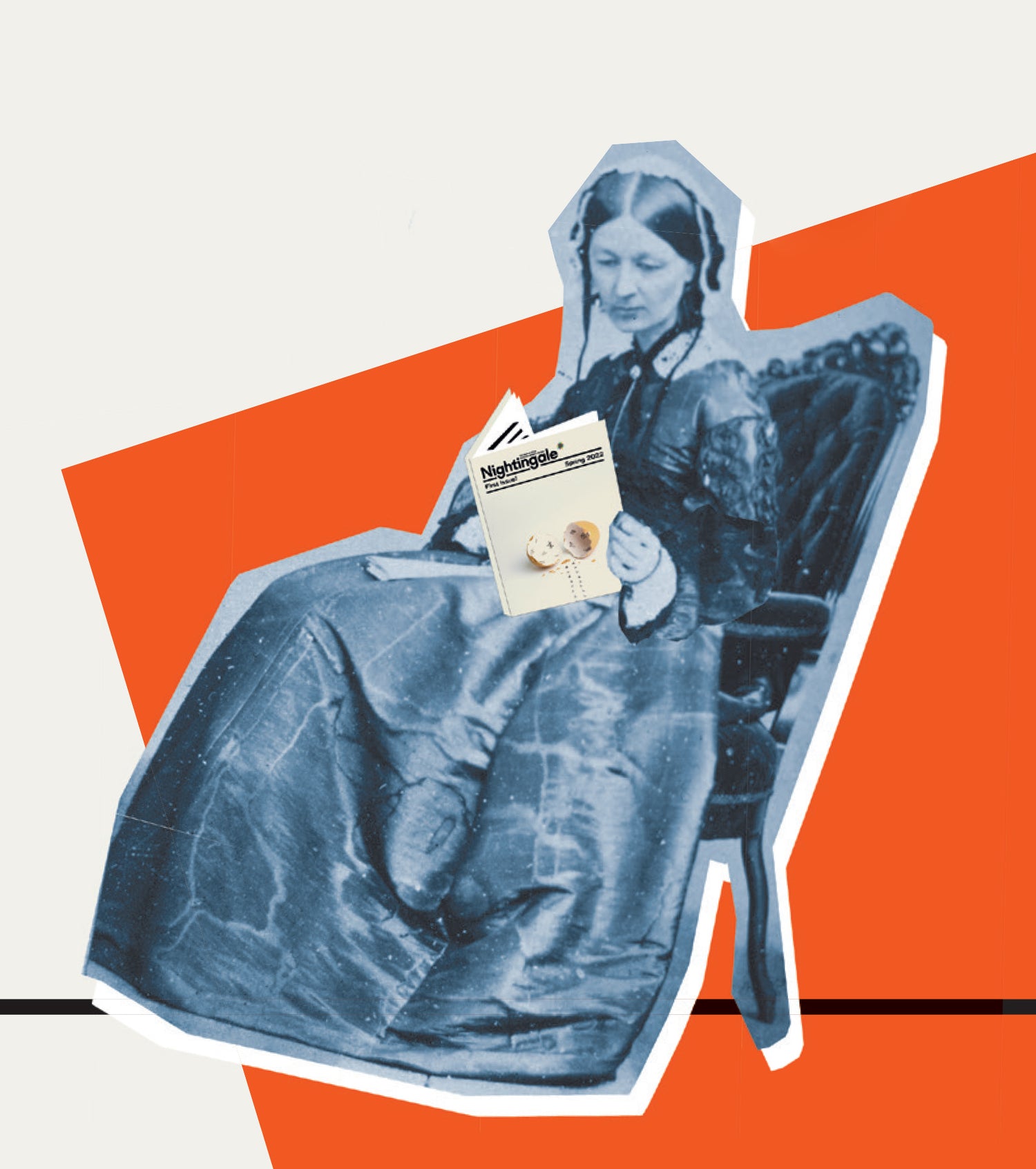 What's the story behind the name?
Glad you asked! Our name pays tribute to the rich history of data visualization embodied by the work of Florence Nightingale. With this name, we celebrate the innovation, the creativity, the often expansive, and–importantly–the enlightenment, that historic data visualization practitioners inspired among their communities. We appreciate that the practitioners of the past were like us: a collection of visual thinkers who sketched their ideas and collaborated with illustrators, artists, analysts, researchers, and scientists to communicate in bold and creative ways.
Read more about the story behind our name in the piece that launched Nightingale in 2019.